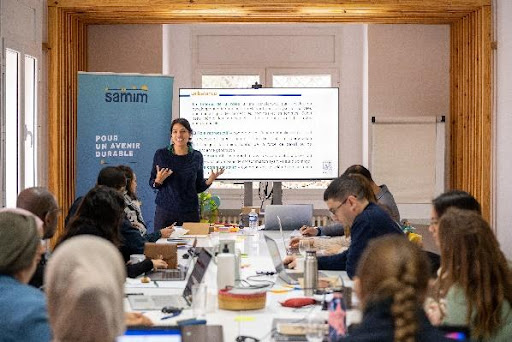 A look back at the regional meeting in Tunis
The first regional meeting of the Samim project was a historic moment for all the project partners as they gathered in Tunis from November 22nd to 24th, 2022. The meeting was organized by Lab'ess, one of the project partners, and it brought together representatives from Lab'ess, Pulse, Ecodev, Bidaya, TCSE, and JYIF.
These three days provided a valuable opportunity for the project partners to engage in in-depth discussions about the Samim project's interventions in the field of sustainable cities. The partners shared their experiences, challenges, and best practices, and worked to align their strategies for maximum impact. They also had a chance to create the dynamics of the Samim network, building relationships and forging collaborations that will help to drive the project forward.
Additionally, the partners had the opportunity to visit some of the local projects in the intervention cities and see firsthand the progress being made towards sustainable urban development. They also had the chance to meet with local stakeholders and government officials to discuss ways to further support and scale up the project's interventions.
Overall, the first regional meeting of the Samim project was a resounding success, and it has set the stage for even greater achievements in the future. The partners left Tunis with renewed energy and a shared sense of purpose, ready to tackle the challenges ahead and work together to create sustainable cities for all.